Adult Sunday School 9:30 Christian Awareness Class The Christian Awareness Class meets at 9:30 a.m. on Sunday mornings. It is made up of adults of all ages. They study and discuss contemporary issues and a variety of ways to express faith in today's world. The Christian Awareness Class uses various contemporary study books selected by the class.
Bible Explorers Class This class is offered at 9:30 on Sunday mornings, and adults of all ages are welcome to attend. This class is dedicated to the study of the Bible and uses material that focuses directly on Scripture. If you want to learn more about the Bible and how to apply it to your life, this would be an excellent class for you..
Spiritual Endeavors Class This class meets at 11:00 a.m. during the Traditional Worship service. It is a great class option for those who attend the Contemporary Worship service. The curriculum in this class is as dynamic as the people who attend. The class uses books, video clips, and online studies to enhance learning. The class is always open to guests and loves to meet new people.
Spirit Walkers Class The Spirit Walkers Class is available for any age adult. This class meets at 9:30 a.m. in the Parlor, and the class goes to Stoney Brook Assisted Living Center on the first Sunday of each month during the Sunday School hour to worship with our brothers and sisters that reside there. This group describes itself as a caring support group, as well as a Sunday School class.
The Good News Class
This class is made up mostly of adults 50 and up. This is a relaxed class that includes a lot of questions, discussion, and humor. They also enjoy occasional social get-togethers outside of class.
Adults In Motion
Are you too old to go to youth group but too young to be an "old goat??" Are you looking for a way to be involved in the church outside of Sunday morning services? Consider joining the Adults in Motion (AIM). We are a group of people who range from their 20s-50s, some married, some not, some with kids, some without. Through the year we do service projects, fundraisers, book studies, and social activities. . We will have meetings the first Sunday of every month at the church. If you are interested, you can find us on Facebook at Grace UMC Adults in Motion, (facebook page) email us at graceumc_aim@yahoo.com, or talk to any of us directly. If you are not sure who to talk to, ask Pastor Kissa, Cindy Yancey, Nelson J. Schulze, or look for anyone in a bright red AIM T-Shirt and they can get you all of the information that you need. Cant wait to meet you! Some of our special projects include:
Grace Giving

Back to School Buzz

Easter Eve

Service Projects

Special Events

Fundraisers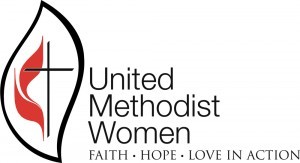 Open to all women, high school through adults. The United Methodist Women are focused on meeting the needs within our church and community, as well as various missions throughout the world. There are several United Methodist Women groups called "circles" at Grace United Methodist Church. The "circles" make up what is called a "local group." For more information on United Methodist Women visit the national website (http://www.ctcumw.org/). All ladies and young girls are invited and encouraged to participate in all/any United Methodist Women activities. Women and young girls do not have to be a member of our church to be a participant in the United Methodist Women activities. Please consider this your personal invitation to become a member of the United Methodist Women and find out which groups most -meets your needs. If you have any questions please contact Susan Murphy 512/810-2099 or sdmurphy53@yahoo.com. The Sowers Circle
– meets weekly on Tuesdays at 9:30 a.m. in the Fellowship Hall. They share prayer requests, refreshments, and a wide variety of programs provided by members of the group.
The Gleaners Circle
– meets on the first Monday of each month at 6:30 p.m. in the Fellowship Hall. Their program includes Bible Studies and other topics related to Christian values and life styles.
The Craft Circle – meets on the third Thursday of each month at 6:30 p.m. in the Fellowship Hall. Currently making crafts for Mother's Day and Father's Day to be available the first and last Sunday. UMW Reading Circle
– meets the fourth Sunday of each month at 3:00 p.m. — please contact Sherry Gibbs or Susan Murphy for further information.
Local group
— meets the odd months on the second Sunday at 3:00 p.m. and the even months on the second Monday at 6:30 p.m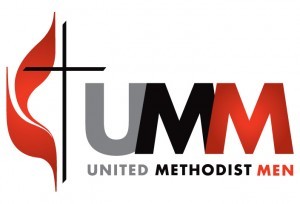 Open to all men, high school through adults. The United Methodist Men meet on the first Saturday of each month in the Fellowship Hall at 8:30 a.m. for breakfast and a program or service work. Programs are on various topics of interest to the group, and their projects include a variety of service work around the church and community. United Methodist Men is a nationally-chartered group, with an organizational focus on establishing an atmosphere of Christian fellowship and support. To find out more about United Methodist Men visit the national website (here). Monthly Meeting The United Methodist Men will meet on the first Saturday of each month at 8:30 a.m. (unless changed on the church calendar) for their monthly breakfast meeting. All men and young men are invited to attend. Pancake Breakfast
Every second Sunday the UMM host a pancake breakfast. They ask for a donation to support various missions in the church. Join us for a wonderful breakfast!
Hill Country Rehab & Nursing Center Worship Service On the second Wednesday of the month at 3:00 pm the pastor and volunteers gather at Hill Country Rehab and Nursing Center for hymn singing and a devotional. The purpose of this service is to minister to the nursing home residents. Church members and friends are encouraged to come and participate. Angel Care Respite Program Angel Care provides well-supervised, enjoyable, group activities and light lunch for people in our community with mild or early stage dementia. The primary purpose of this program is to provide a few hours of respite for the family members or caregivers of these individuals. This program is held in the Fellowship Hall on Wednesdays from 9:00 a.m. to 1:00 p.m. Please call the church at (254) 547-3729 to schedule an evaluation if you are interested in your family member attending or if you are interested in volunteering with the program. Stoney Brook Worship Service The first Sunday of each month the Spirit Walkers Sunday School class goes to Stoney Brook Assisted Living Center and has a worship service with communion at 9:30 a.m. Everyone is welcome to come worship with us. We have a worship service and fellowship time with our friends that live there. There is a need for a pianist to enhance the service with music. Currently we sing a cappella and if we are missing our music leader we truly make a 'joyful noise 'unto the Lord. Operation Backpack
Operation Backpack is an ongoing ministry of Grace United Methodist Church. We currently provide food for 32 children to take home for the weekend —without this food these children would possibly not eat over the weekend. We thank the members of the congregation that have been supporting this ministry and want to encourage others to help. Anything donated will be greatly appreciated. The cost for a child to receive this food for an entire month is $35; however, any donation will be appreciated. You do not have to provide the entire amount for a child. We are collecting items in a cabinet in the hallway across from the choir room to go in the backpacks also. Bringing any items to the church is greatly appreciated. If you have any questions please contact
the church office.
Knitting/Crocheting Class The Knitting/Crocheting class meets each Wednesday at 6:15 p.m. — all ladies of the church are invited whether they are beginners or experienced knitters or crocheters — please contact Becky Simpson or Sylvia Miller for more information. Bread of Life Bible Study The Bread of Life Bible Study meets each Wednesday at 4:00 p.m. and is open to men and women of all ages. all ages. Currently we are studying the Gospel of Matthew and the study is facilitated by Susan Murphy