The Grace United Methodist Church Youth Group is a place where youth can come to learn about the bible, ask questions, say what is on their minds, and not be judged. They say what is on their minds because we encourage and strive to cultivate an atmosphere of trust and friendship. The youth learn how to be the hands and feet of Christ by participating in several events throughout the year including a mission trip, fall festival, and helping at vacation bible school.
We are a welcoming group and love meeting new friends .
Sunday Night Youth
Sunday Night Youth from 5-7 pm with a snack supper, games and discussion time. There will also be service projects, worship and just pure fun nights as well. For junior high (6-8 grade) and high school (9-12 grade). If you are interested in providing food, helping during worship time, or want to volunteer for the youth program in any capacity, please contact Doreen Vasseur or Doug Vaughn at doreen@gracecove.church or doug@gracecove.church.
Mission Trip
For many, the youth mission trip is the highlight of the year. Every year the youth from Grace United Methodist Church load up into vans and head out of town for a mission experience. This trip not only offers the students a time to grow in their faith, but also provides benefits for the community they visit through the group's service projects.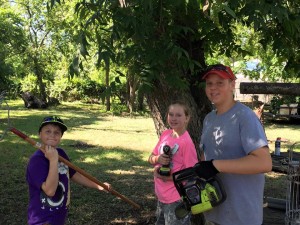 Fundraisers and Activities The youth group at Grace United Methodist is always active and moving, with another event, service project, or fundraiser right around the corner.