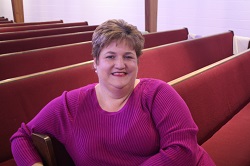 Kissa Vaughn: Senior Pastor
Kissa is passionate about loving and serving God. Her call is to inspire others to give their hearts and lives to God. She believes in leading by example. Kissa uses humor, real life stories and creative experiences to share the gospel in a relevant way.
email: kissa@gracecove.church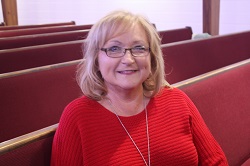 Cindy Yancey: Church Administrator
Cindy has worked at Grace UMC for 21 years and also serves as the Director of our Pre-School, WeeCare School. She finds great honor in serving her church as the Church Administrator. She enjoys the variety and challenges of the position. She is married to Dan who is a local banker and they have 3 grown children and 2 (about to be 3) grandsons that she loves to spoil.
email: cindy@gracecove.church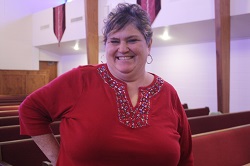 Doreen Vasseur: Youth Director
Doreen has been working with children for 35 years and had been youth director at grace for 10 of those years. In those 10 years she has been on 13 mission trips and loves seeing the kids become the hands and feet of Christ to others. She loves her job at the church because she get to help bring our youth closer to Christ.
email: doreen@gracecove.church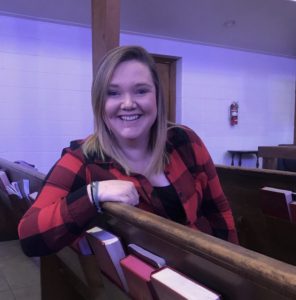 Jodi Carpenter: Director of Children & Family Ministries
Jodi is a dedicated mother and wife. She has been a member at Grace for around 5 years and in that time has gone on several mission trips and helped direct Vacation Bible School. Her two children are active in children and youth ministries. Her goal as the Children and Families Director is to help ignite a genuine relationship with Christ. She loves to watch children and their families grow in their faith!
email: jodi@gracecove.church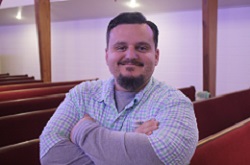 Nelson J. Schulze: Director of Communication & Discipleship
Nelson is new to having heard his call to work inside the church. He believes strongly in the power of prayer and the

importance

of small group ministry. Grace has been his home church his entire life and he loves the different ways he serves now. He is the point of contact for the newsletter and website.
email: nelson@gracecove,church
Director of Music Ministries
Samuel Davis, a native of Belton, Tx, is a recent graduate of the University of Mary Hardin-Baylor, where he earned his Bachelor of Music in Music Education. He has been involved with choir and church music for most of his life, and is excited to serve the Lord and the Copperas Cove area as the Director of Music Ministries. He especially enjoys lifting voices in worship with brothers and sisters in Christ. He is currently a middle school choir director in Killeen ISD.
email: samuel@gracecove,church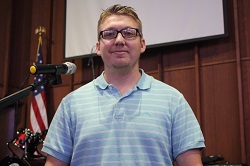 Chad Johnson: Contemporary Worship Leader
Chad leads worship during our 9:30 Contemporary Worship Service. Chad has always had a love for music and has grown up playing music in the church. He loves being able to lead people in music that brings glory to God.
email: chad@gracecove.church
.